(817) 999-8332

480 W.Highland

Southlake, TX 76092


Strawberry is a 19 year old strawberry roan and came from Commerce, Texas. Her father was famous. Look up Peptoboomsmal. He is a $26+ million dollar sire with many awards in cutting, reining cow horse, ranch riding and cowboy events. Strawberry is a master at opening stall doors...but only for her friends!

2020 Barn Favorite

Cherokee is a 22 year old paint and full of personality! In his former home he was a trick horse. When he isn't at the barn for lessons you can watch him goat tying at a rodeo with one of our staff members in the North Texas High School Rodeo Association.

Freckles is a 23 year old Pony of America. Doreen bought him off of a longhorn ranch in Cross Plains, Texas. The ranch owners children outgrew him but he made an excellent addition to our barn. He's also pretty handy working cows in Paradise. 

Missy is an 13 year old halflinger pony. She is also our resident unicorn! Doreen bought her in Ponder, Texas from a lady who rescues horses from auctions. She is in training to be a therapy horse.

Chief is a 22 year old Pony Of America and was a ranching pony in his younger days. Doreen drove up to Oklahoma to buy him. He is eager to please with lots of energy and a kind spirit. He has dedicated his life to making kids smile.

Gus is an 19 year old bay horse who came off of a working ranch. He is a very sweet boy and loves the kiddos!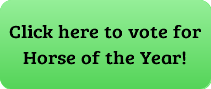 Chip is a 14 year old black and white paint. He was donated to us in March of 2022. In his previous home he was a trail/pleasure horse. His silly and sweet disposition has been a wonderful addition to our barn.

Dolly is a beautiful 21 year old black and white paint. Miss Dolly is so sweet and eager to please.

Hank is a 12 year old Belgian draft/quarter horse cross. He was donated to us in October of 2022. In his previous home he was a pleasure/trail horse with some mounted patrol training. This big guy is as sweet as they come. 

Nick is a 26 year old retired rodeo horse. He competed in barrel racing and bulldogging in his younger years. 

Pinto is a 15 year old "pinto" paint pony. He is owned by one of our students and came from a working ranch. His sweet and fun personality is a hit with the kids!

Biscuit is a 16 year old bay gelding. He was donated to us from a ranch in Weatherford. Biscuit is very kind and loved the kiddos!

Rooster is an 18 year old Quarter Horse and is the newest member of the Ride With Pride family! He was a reining horse in his younger years and is enjoying his retirement teaching kids.

Cajun is a 15-year-old registered quarter horse. Her registered name is Tejana Starburst with a Firewater Frost bloodline. Doreen bought her in Louisiana and used her as her personal trail horse for many years. She is now happy to be a great school horse and LOVES the attention.

Jazzy is an 18-year-old mare and the newest member of our barn. She loves people and loves her job.